A Market Order is an immediate order to open a position, i.e. to buy or sell an instrument at the price which is currently offered at the market.
How to use market orders?
If you would like to buy at the Ask price, browse the Dealing Rates Table on the trading platform, locate the desired instrument and click on the Ask/Buy price in the table. This will open a window for the desired market order. Set the amount of units you wish, and click OK. Your order will be instantly executed at the current market price. If you would like to sell an instrument, click on the Bid/Sell price for the desired instrument in the Dealing Rates Table and set your position preferences.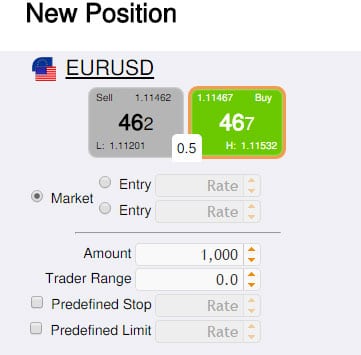 Where can I see my order?
Market orders are executed immediately and open a position. Therefore it will appear in the Open Position window on the trading platform.
*Discover now how to buy Bitcoin in Nigeria with Avatrade.
✔ Click here & Get a HUGE welcome BONUS now !